Equipment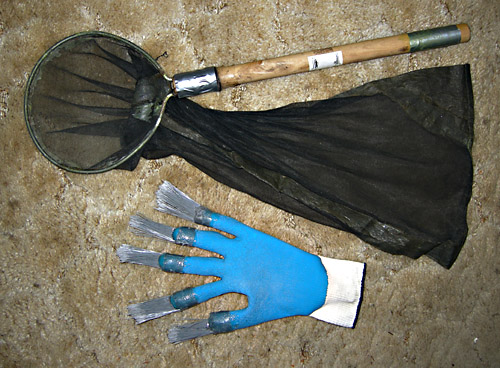 net and glove
Home-made net and "brush glove" used for algae washes.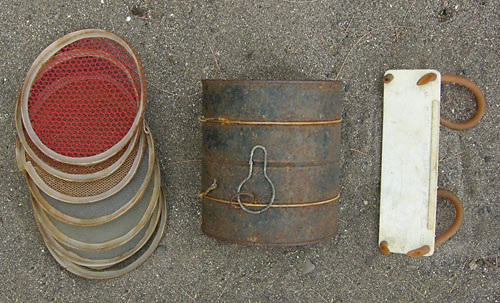 sieves and dive slate
Home-made sieves and arm-mounted dive slate used for sand samples (the coffee can slips around the dive slate while swimming out).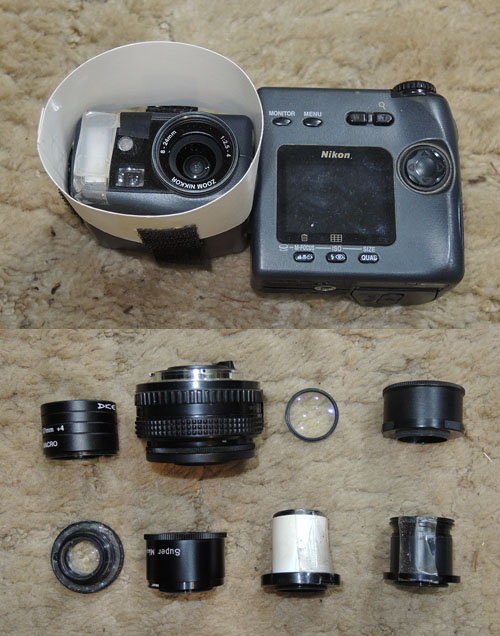 camera gear
Primary camera gear used by CP: Nikon CP990 with a diffuser over the flash and a reflection collar (allows use without slave flashes). Also, various small lenses (stack of simple diopters, reversed 50 mm lens, low power Lomo reticle lens, Raynox MSN-202, high power Lomo reticle lens, Raynox MSN-500, reversed 15x microscope ocular, reversed 20x microscope ocular) for additional magnification.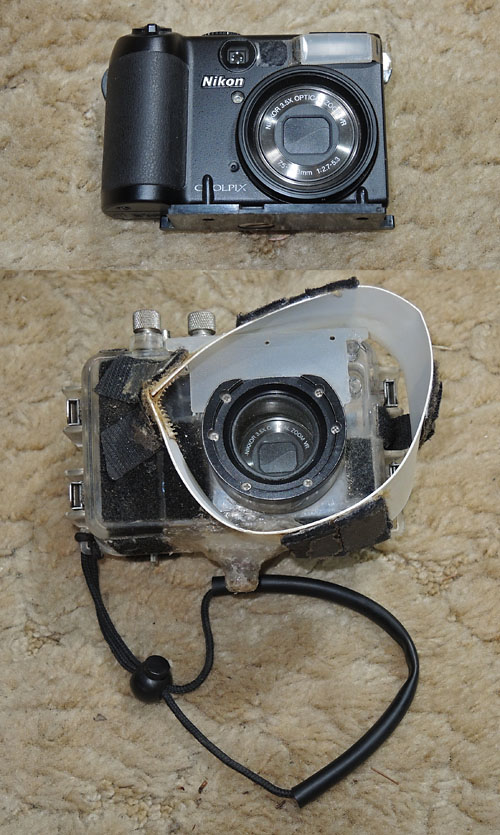 underwater camera gear
Primary underwater camera gear used by CP: Nikon P5100 in a Fantasea housing with an internal diffuser over the flash, an external diffuser and a reflection collar (allows use without strobes).

experimental dive mask
CP's "new" dive mask modified with external prescription lenses, +2 flip down option and +4 flip up option. Update: the exterior lens mount worked but the flip-ups didn't.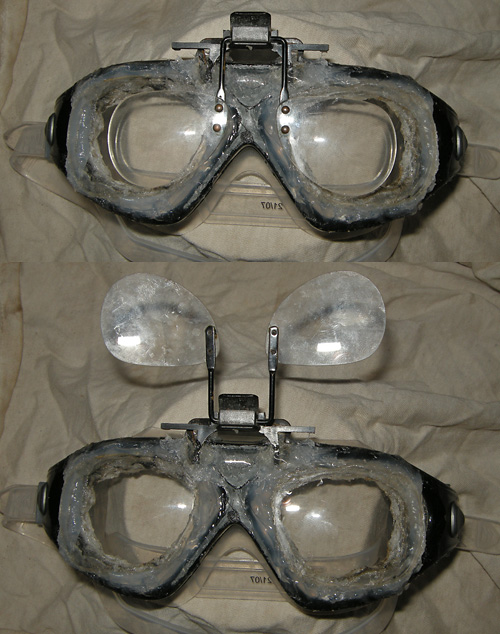 experimental goggles
CP's "new"goggles modified with inset prescription lenses and +2 flip down option. Update: the flip-up worked but the silicone seal of the goggles was problematic.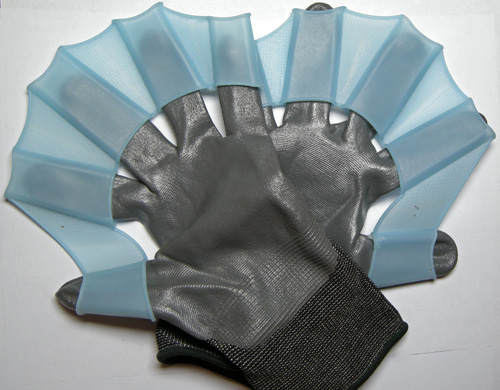 experimental webbing
CP's low-cost silicone webbing for more power in arm stroke. Update: these work pretty well but are best used without gloves (provide reasonable protection for hands but with all fingertips free).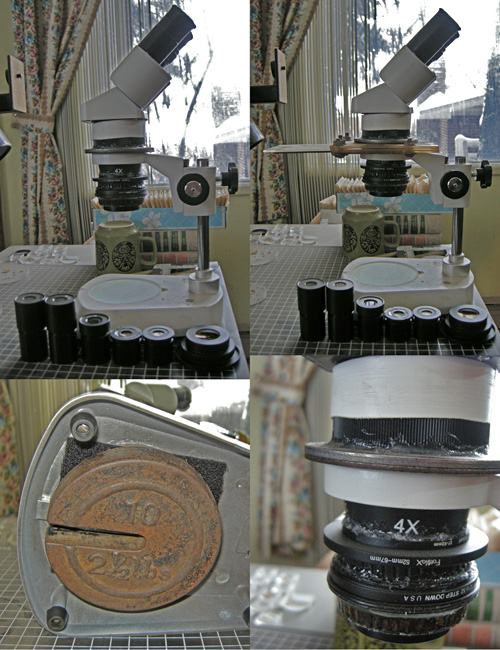 latest microscope
CP's latest microscope: an approximately $200 "student scope" (OM24L 20x/40x from microscope.com with 10x oculars). The inbuilt lighting is stripped out--also the various clamps on the stage, the outer housing around the objectives and the upper portion of the eye cups. The base is weighted for stability. It's supplemented with three Barlow lenses (0.3, 0.5, & 2.0) attached with glue and step up/down rings so that they're removable/stackable. Also, with two sets of additional oculars (5x and 20x) and a 10x reticle. A removable, homemade platform allows the scope to be used as a vertical focus rail when working with a camera mounted on a tripod/copy stand. Both sets of spare oculars, one of the Barlow lenses, the reticle and the specimen platform were "inherited" from the previous (defunct) scope.