_______________



Additional Photos



spotted


Pupa sp. #1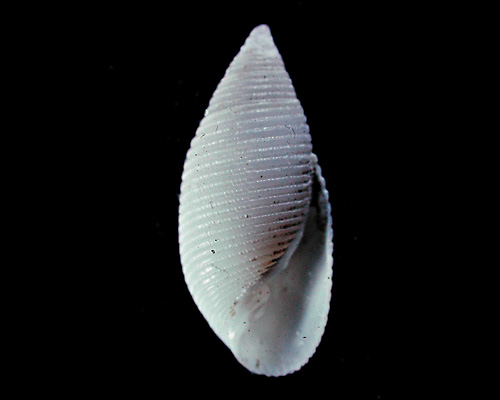 Maximum size:

10.9 mm shell length (Bishop Museum material).



Identification:

The shells of this species may be distinguished from those of

Pupa pudica

by their slender form, divided columellar fold and lack of peach blotches. They may be distinguished from shells of

Pupa

tessellata

by their more closely spaced spiral striae. Some shells have sparsely distributed, grayish spots.



Natural history:

Pupa

sp. #1 is known only from shells dredged at depths from 43 m (141 ft) to at least 219 m (718 ft) (mostly Bishop Museum material).



Distribution:

Maui and Oahu.



Taxonomic notes:

The gray-spotted form is probably listed as

Pupa

sp. in Severns, 2011.



Photo:

CP: 10 mm: Bishop Museum lot # 222190; 128-366 m (420-1201 ft), dredged; Oahu.